Elastic Belts - Quality from Germany
For us, the focus is on the people – and this is a feeling we pass along to you.
MÜGROFLEX® - Patented innovation in the field of elastic belts
Our tinkerers and engineers developed and patented the Mügroflex® belt way back in 1993. With its unique crochet system, this belt helps create remarkable manufacturing results, especially in the furniture industry, and raises the bar when it comes to quality. When using our products, complaints are virtually a thing of the past.
Today this product continues to be pioneering in the furniture industry. Machines of the brands "Müller" and "Gomez" were specially converted for the product, and are still being developed further constantly.
We are now able to manufacture elastic belts and bands of widths from 4 mm to 1000 mm and with expansions between 0 % and approximately 250 %. Our belts are therefore suitable for all areas of upholstered and leather furniture.
Competent Solutions
You do not need to be familiar with belts or bands – we have all the expertise you need. For us it is important to know where your band or your belt will be used. We would be happy to recommend a product that suits your purposes and meets the desired requirements.

A belt strap for you by us, manufactured entirely according to your wishes.
In the 'belt-weaver town' of Großröhrsdorf, the company Elastic Belts, which develops, manufactures and finishes elastic and non-elastic belts and bands, is continuing a craft that has existed for centuries.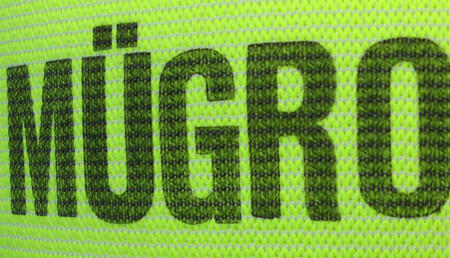 Developed and patented here, the Mügroflex® belt allows remarkable results thanks to its unique crochet system, in particular in the furniture industry, and sets global quality standards.